Work with us
Join our team
Positions at AIFS are classified within an Australian Public Service (APS)-wide framework.
Work with us and make a difference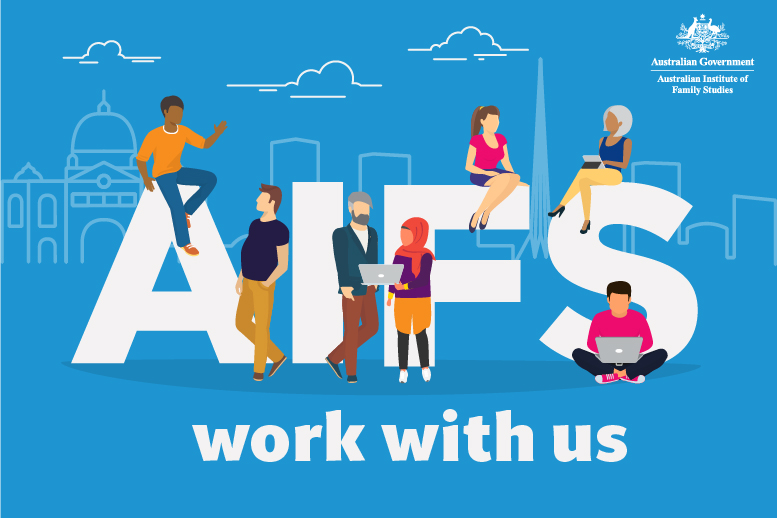 When you work at AIFS,  you're working with the Australian Government's key advisory body in the area of family wellbeing. Make a difference. Join with like-minded people who create, translate and communicate knowledge for impact. 
AIFS provides a family-friendly workplace that supports the wellbeing and professional development of a diverse workforce.
In 2018, AIFS was in the top 10 of organisations in the Australian Public Service (APS) for wellbeing, innovation and engagement.
Find out more: What we do.
Explore our projects, current and Past: Our work.
---
Some of the great benefits you'll get
Some of the benefits of working at AIFS include:
Flex leave for all staff between APS 1-6 classification levels
The ability to cash out or purchase additional leave
Generous parental leave provisions
Workplace health and wellbeing activities such as yoga, mindfulness, wellbeing sessions, flu vaccinations and a health promotion allowance
Christmas closedown period with no deduction from leave credits.
Our salaries and conditions of employment are set out in our Enterprise Agreement.
AIFS 2020 Employee Census results
View the AIFS 2020 Employee Census results.
AIFS podcasts
Leading researchers discuss significant issues affecting Australian families.