AIFS 2021 Conference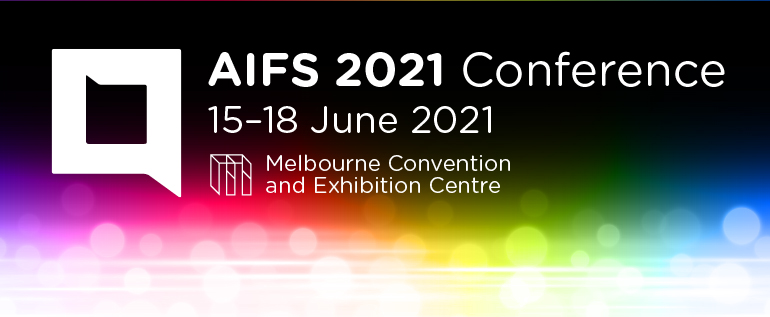 Registration is now open for our rescheduled AIFS Conference, 15-18 June 2021. Register here.
Following the postponement of our 2020 conference due to the coronavirus pandemic, we have had enthusiastic support from keynote speakers and sponsors who are recommitting to bringing you an unparalleled conference experience in 2021.
After this year, with the dual crises of the pandemic and the bushfires, we will reflect on the social and economic impacts on families. What have we learnt about the challenges and the opportunities to support families with better policy and service systems in a rapidly changing world?
Watch this space for further updates on the program and new website.
Families in Focus webinar series – June 2020
In the meantime, we've launched the Families in Focus webinar series, which is happening in June 2020, and are grateful that keynote speakers who were on the AIFS 2020 Conference program can continue to be a part of this series. 
Families have done a lot of the 'heavy lifting' to adapt to rapidly changing social and economic conditions during the pandemic. We are interested in how families and individuals are experiencing these challenges. What can we learn about how to design better policy and service systems in the future?
Find out more about the Families in Focus webinar series. 
AIFS podcasts
Leading researchers discuss significant issues affecting Australian families.