Marriage rates in Australia
Marriages
Despite the fact that the Australian population had doubled since the early 1970s, in 2017 there were fewer marriages than in 1970. There were 116,066 marriages in 1970, and only 112,954 in 2017.
The crude marriage rate fluctuated in the decades before 1970. However, from 1970 the rate began to fall steadily until 2000, when it stabilised for a decade before falling again. In 2017 the rate was 4.6 marriages per 1,000 Australian residents, the lowest rate ever recorded.
Number of marriages registered and crude marriage rate, 1901–2017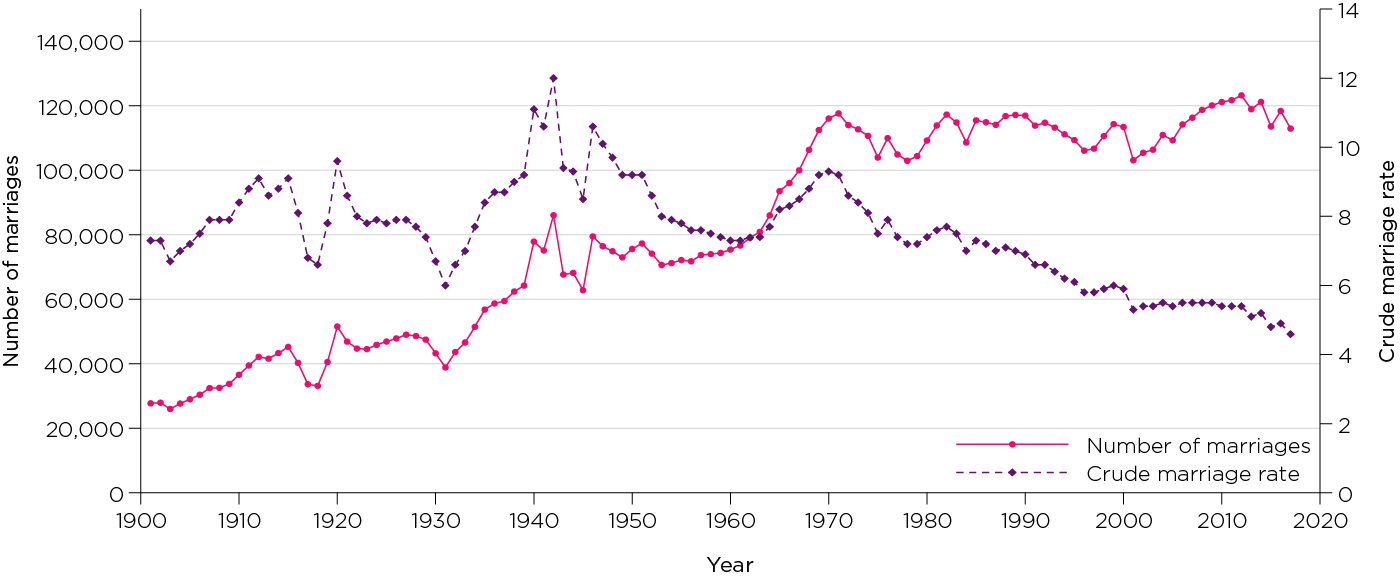 Notes: Crude marriage rate: number of marriages per 1,000 of estimated resident population at June for each reference year.  Same-sex marriage was legalised in Australia in December 2017, so is not reflected in this data. 
Source: ABS (various years) Marriages and Divorces Australia (Catalogue No. 3310.0) 
How old are we when we marry?
Men and women have been waiting longer before getting married for the first time. 
In 1971 the median age for men was 23.4 years, and for women 21.1 years. In 2017 the median age of men was 30.4 years, and women 28.8 years. 
Living together before marriage
Most couples now live together before getting married. This has increased greatly since the mid 1970s. In 1975, only 16% of marriages were preceded by cohabitation. By 2017, 81% were.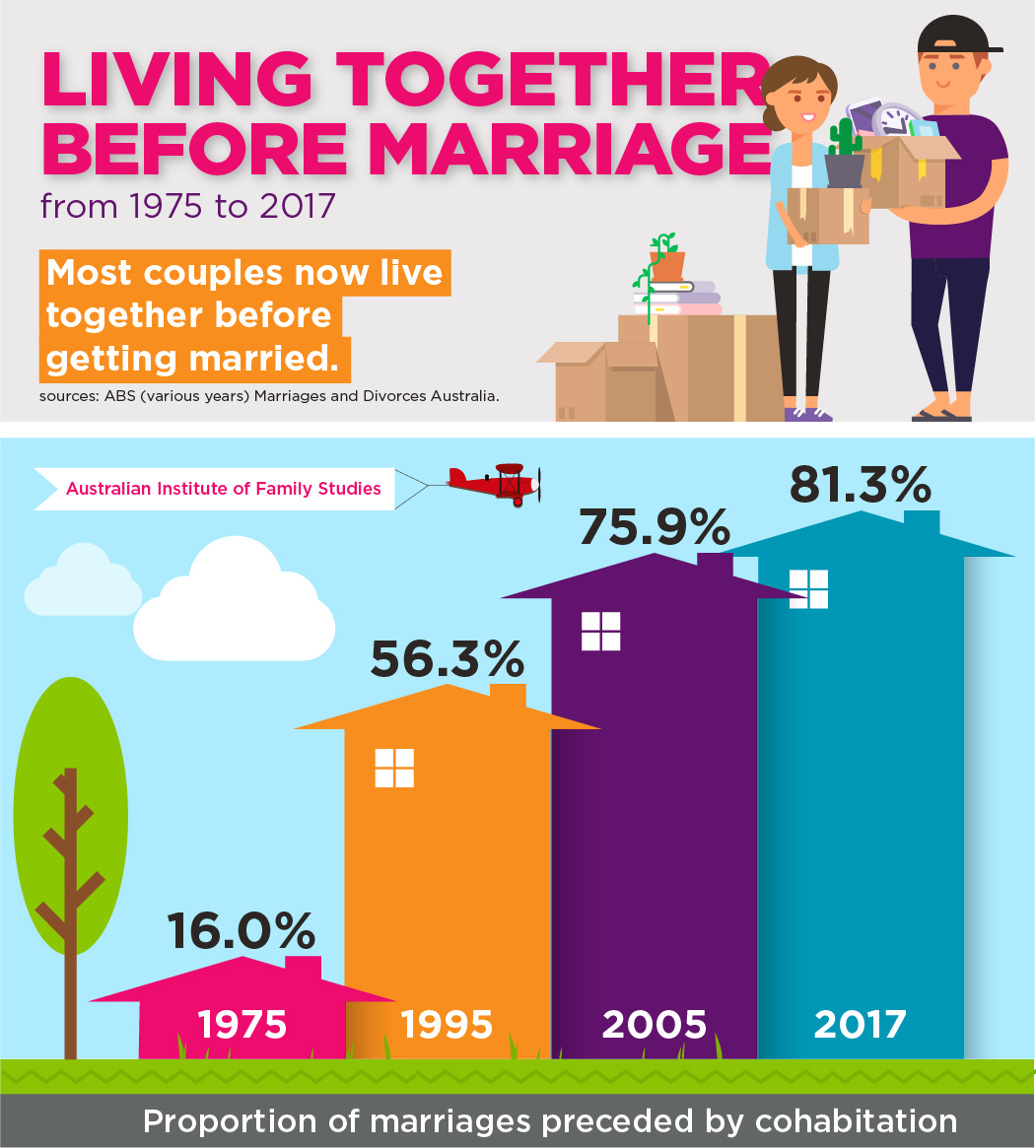 Religious vs civil weddings
An increasing number of couples are turning to a civil celebrant to conduct their marriage ceremony. 
In 1902, almost all marriages (97%) were performed by ministers of religion. However, by 2000, for the first time there were more marriages performed by civil celebrants than by ministers of religion. By 2017, 78% of marriages were performed by civil celebrants. 
Marriages by celebrants and ministers of religion, 1902–2017 (selected years)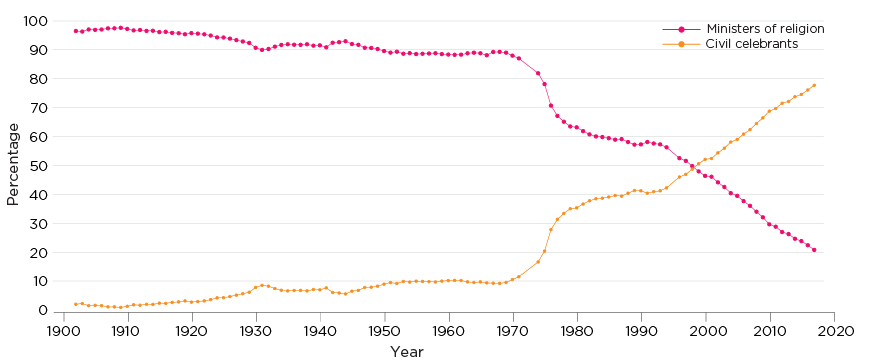 Sources: ABS (various years); Marriages and Divorces Australia (Catalogue No. 3310.0); Commonwealth Bureau of Census and Statistics (various years);  Australian Demography Bulletin  (ABS Catalogue No. 3140.0)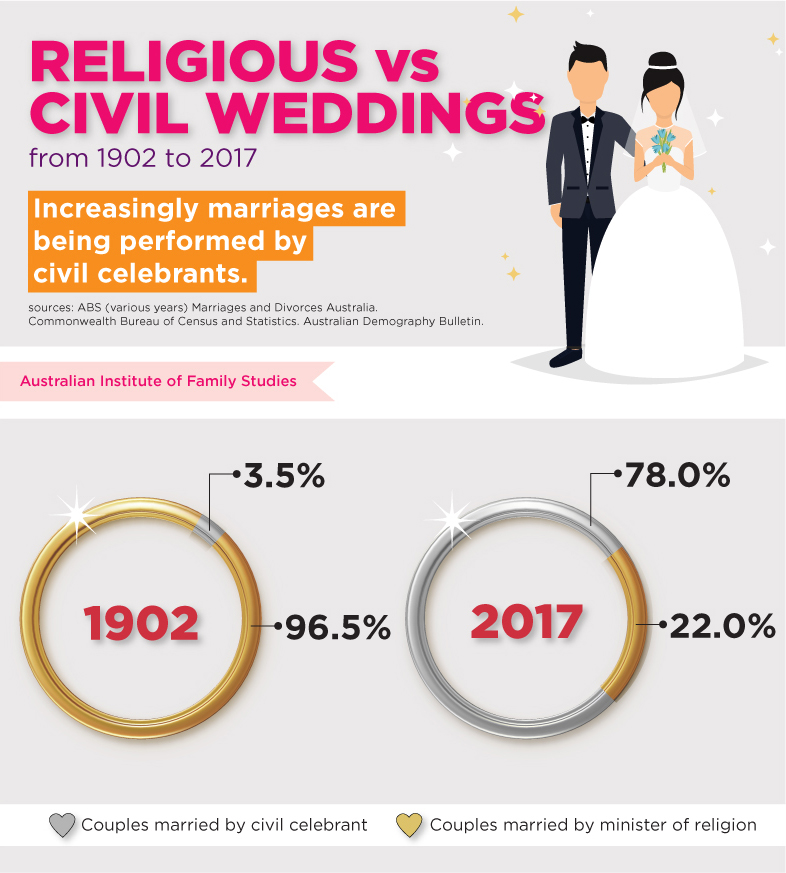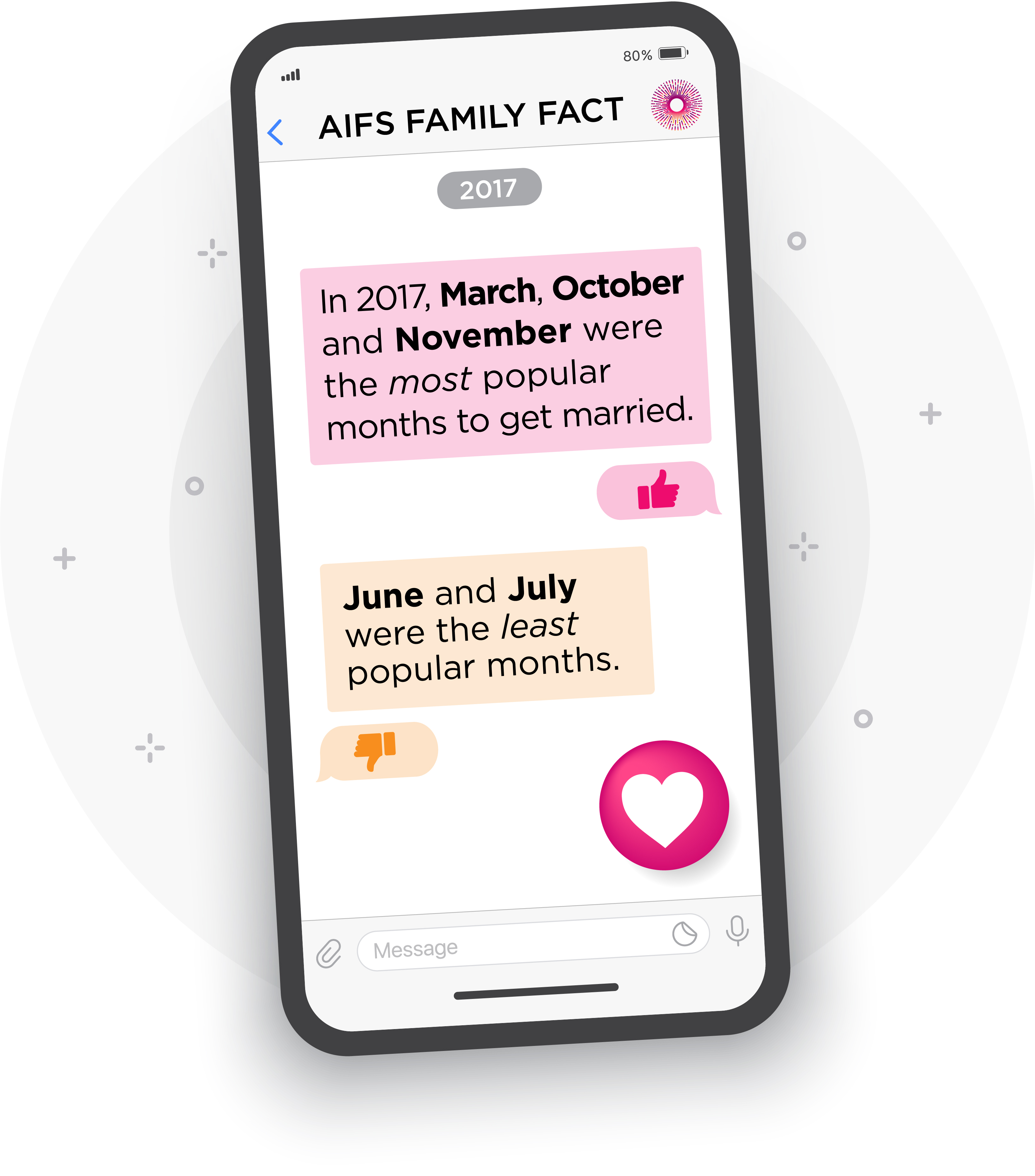 AIFS podcasts
Leading researchers discuss significant issues affecting Australian families.