CFCA in 2019: A year in review
You are in an archived section of the AIFS website
Content type
Short article
2019 was another big year for CFCA, over 1.75 million users visited our website and we welcomed over 4,000 new subscribers to our fortnightly newsletter.
In the past two years we have experienced significant growth, recording large increases in website users, publication downloads, webinar attendees and newsletter subscribers. This motivated us to revisit our engagement with the sector in order to ensure our work remains relevant and responsive to you. We conducted stakeholder consultations, round-table discussions and more than a dozen in-depth interviews which provided us with a greater understanding of the sector and your needs to guide our work. Thank you to everyone who engaged with us this year.
During the year we published two new papers, four updated resource sheets, and a poster collaboration with NAPCAN and the Parenting Research Centre. This year was also a bumper year for webinars: we recorded 15 webinars, six of which were co-produced with Emerging Minds for our series on child and infant mental health. These webinars were attended by over 11,500 people and covered a range of popular and niche topics.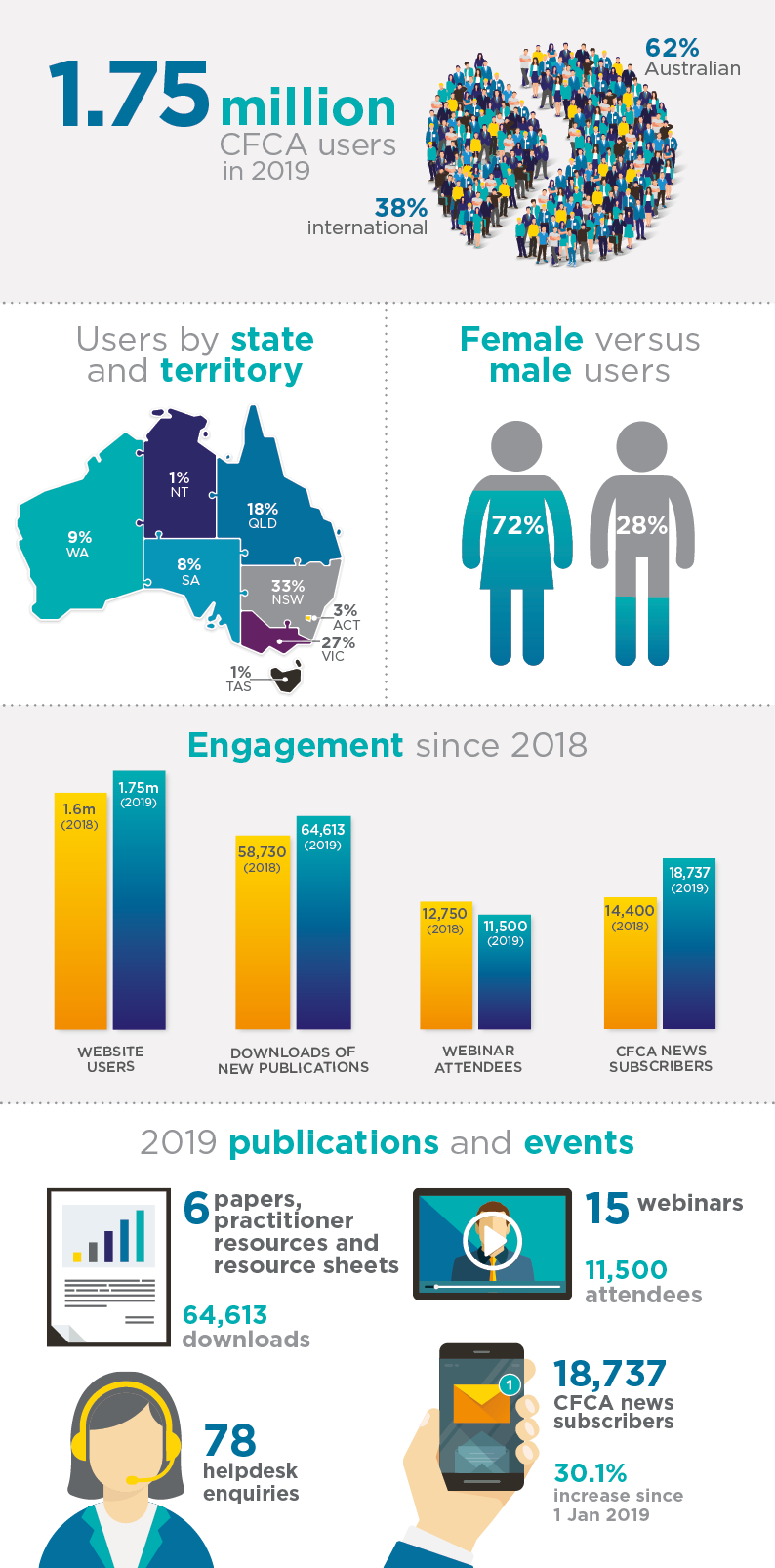 Published in 2019
Papers and practitioner resources
Top 5 in 2019
Best-attended webinars
---
Most-read short articles