Providing evidence to improve family-sector policy and practice
About AIFS
The Australian Institute of Family Studies (AIFS) is a Melbourne-based Australian Government statutory agency. It was established in 1980 under the Family Law Act 1975.
AIFS' mission is to conduct high-quality, impartial research into the wellbeing of Australian families, to inform government policy and promote evidence-based practice in the family services sector.
AIFS also incorporates the Australian Gambling Research Centre (AGRC), which was established under the Gambling Measures Act 2012. AIFS' Director governs AGRC's operations.
AIFS operates within the portfolio of the Department of Social Services (DSS) and is responsible to the Minister for Social Services.
Director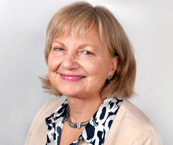 Dr Sharman Stone                     
Director                
BA (Hons), MA, Grad Dip Ed (Tert), PhD
Hon Dr Sharman Stone was appointed Director of AIFS on 1 May 2022. She is known for her longstanding engagement in research and policy influence in relation to gender equity and the eradication of gender-based violence. Sharman has qualifications in anthropology, sociology, education and economics and was the government's representative on the Australian Council for Aboriginal Reconciliation. She was an academic at the Institute for Early Childhood Development and at Monash University, a Senior Executive in the Victorian Public Service and Manager for International Development for the University of Melbourne. She was elected to the Federal Parliament in 1996. Her 20-year parliamentary career included appointments to six government or shadow Ministerial or Assistant Minister portfolios.
Sharman was Australia's global Ambassador for Women and Girls from 2017 to 2020. In 2020 she became the Professor of Practice in Gender, Politics and International Relations at Monash University. She is widely published on community development, water policy, Australian race relations and gender equity.
Liz Neville is currently the Acting Director of AIFS.      
 
Executive team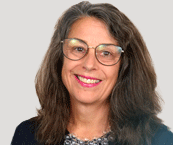 Dr Rae Kaspiew 
Research Director (Systems and Services) 
BA (Melb), LLB (Hons) (Melb), PhD (Law) (Melb)
Dr Rae Kaspiew is a socio-legal researcher with particular expertise in family law, family violence and elder abuse. Prior to her appointment as Research Director, Systems and Services, she was Executive Manager of the Family Law, Family Violence and Elder Abuse research program at AIFS. She has been involved in an extensive range of studies and is the lead author of two large scale evaluations of successive waves of reforms in family law (the 2006 and 2012 reforms). She led the team that completed the National Elder Abuse Prevalence Study in 2021.
---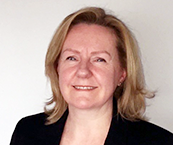 Catherine Andersson 
Research Director, Data and Lifecourse Studies 
BA (Psych Hons) (UQ), GCert Mgmt (USQ), MCrim (Melb)
Catherine Andersson has more than 20 years' experience working in monitoring and evaluation of government policy, including senior leadership roles at the Productivity Commission and the Victorian Department of Justice and Regulation. She has extensive experience working with non-government organisations, including Aboriginal and Torres Strait Islander organisations which has contributed to her strong understanding of government policy priorities, particularly in relation to social policy and Indigenous affairs. Prior to joining AIFS she was an Assistant Commissioner for the Closing the Gap Review and Reporting Group at the Productivity Commission.
---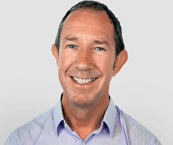 Dr Michael Alexander                    
Chief Operating Officer                
BEc (Hons) (Adelaide), PhD (Employment Relations) (Griffith)
Dr Michael Alexander is responsible for the management of services to support the Institute's research activity, including human and financial resources and communications services.  
 
Reconciliation Action Plan
At AIFS, we are committed to promoting and furthering reconciliation in everything we do, and we have developed our RAP because we want to ensure that our commitment is known to everyone who engages with AIFS.
---
Find out more – AIFS Reflect Reconciliation Action Plan 2023 – 2024
---